Office: (231) 865-4054
Fax: (231) 865-1466

Director of Food Service
Department Location
3113 E. Pontaluna Rd
Fruitport, MI 49415
Department Hours
7:00 AM - 4:00 PM
Food Service
Welcome to the Fruitport Schools Food Service page!
The Fruitport Food Service Department is dedicated to serving nutritious and healthy food every day to our 3,000 customers. Last year, the food service department prepared, served, and sold over 370,000 meals!
If you have comments, suggestions or questions about the program, please contact us, we welcome hearing from you!
Kate Chowning
Director of Dining Services
(231) 865-4054
kchowning@fruitportschools.net
Building Menus & Nutritional Information
Fruitport Community Schools Menus

Beach & Shettler Elementary

Edgewood Elementary

Edgewood Elementary "Breakfast in the Classroom Menu

Fruitport Middle School

Fruitport High School
Secondary Breakfast Menus

Fruitport High School
Interactive School Menus & Nutritional Information
The way you access school menus is changing, and we are sure you will love it!
Fruitport Community Schools, in partnership with Chartwells K12, is using Nutrislice to publish the school menus to a new interactive website and a free smartphone app! You can access your menus anywhere, anytime!
NOW YOU CAN ALSO:
SEE more information about menu items, including a photo and description.
FILTER common food allergens like nuts, wheat and dairy.
TRANSLATE your menus into a number of different languages.
ACCESS nutrition information like carb counts and calories with just a few clicks!
PRINT a PDF version of the menus directly from the website, if you prefer.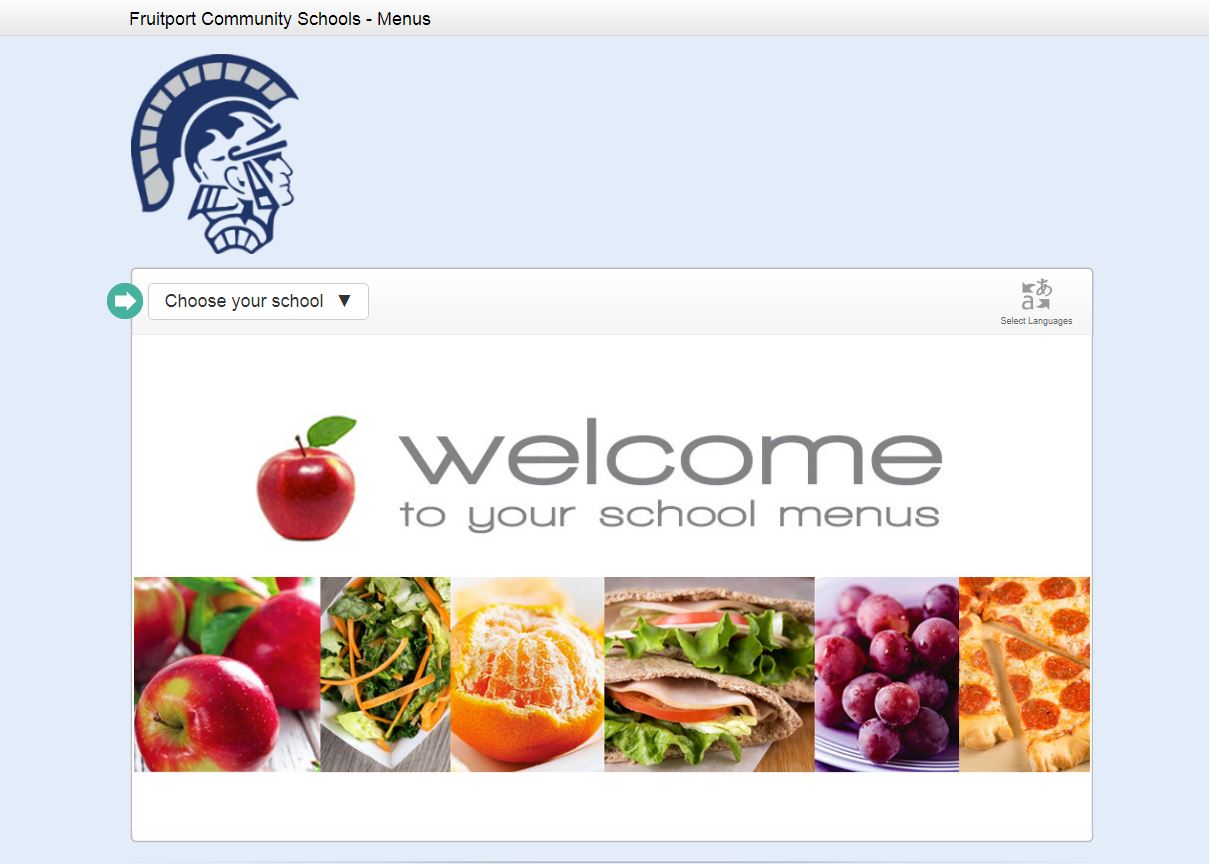 Using the Website:
Select your school
Select the school menu you wish to view
Once within the site, you will see the menu is interactive. If you hover over a food, you will be able to see an image and a description
Using the App:
Select your state, followed by your school district
Select the grade level, school, and then the school menu you wish to view
Once within the menu, you will be defaulted to the current day. You can select a food to find its description.
Office: (231) 865-4054

Director of Dining Services
Department Location
3113 E. Pontaluna Rd
Fruitport, MI 49415
Department Hours
7:00 AM - 4:00 PM