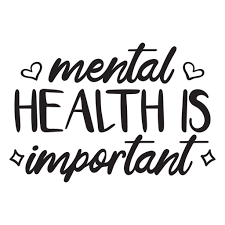 Our mission in the Fruitport High School Counseling Department is to work collaboratively with students, parents, and teachers to provide the best educational experience for each individual student.
We offer a safe place, where students have an opportunity to discuss, explore and evaluate their abilities, needs, difficulties and hopes with someone who cares and can help. We offer parents an opportunity to identify and explore their concerns for their children in a professional and confidential setting. We offer FHS staff help in understanding the obstacles some of our students face in being successful.
NOTICE OF NON-DISCRIMINATION
Equal educational and extracurricular opportunities are available to all students without regard to race, color, nationality, sex, sexual orientation, gender identity, ancestry, age, religious beliefs, disability, status as homeless, or actual or potential marital or parental status, including pregnancy. No student shall, based on sex or sexual orientation, be denied equal access to programs, activities, services, or benefits or be limited in the exercise of any right, privilege, advantage, or denied equal access to educational and extracurricular programs and activities.
FHS CLASSES
At Fruitport High School we strive to maintain a strong balance of required and elective courses. Honors and Advanced Placement (AP) classes are available in our core courses to challenge any of our students.

Elective courses consist of either career preparation or fine arts. In the category of career preparation, we offer courses in business and industrial technology.

Our fine arts department offers students the opportunities to study choir, dance, music, ceramics, photography, drawing, and painting. The department pages provide descriptions of these classes when they can be taken, and what prerequisites are needed to take the class.
If you would like a print out of all classes FHS offer click here.

If you are in CTC and want to know which classes offer credit click here
_________________________________________________________________________________________
Click on the link below to find course descriptions.
______________________________________________________________________________
Fruitport High School Graduation Requirements (22 credits)
English Language Arts ( ELA) - 4 credits
English 9
English 10
English 11
English 12
Mathematics - 4 credits
Algebra
Geometry
Algebra II
Math - all students must take a Senior math
Social Studies - 3 credits
World History
U.S. History
Government/ Economics
Physical Education & Health - 1 credit
Health 0.5 credit
Physical Education 0.5 credit
*waiver given if completed 2 seasons of Marching Band
Science- 3 credits
Biology
Chemistry A / Physics A
Chemistry B / one additional science
Visual, Performing and Applied Arts - 1 credit
World Language- 2 credits
Electives - 4 credits
-------------------------------------------------------------------------------------------
TEST - OUT POLICY
Any high school student who wishes to receive credit in a course which s/he is not enrolled may do so by taking the final examination for the course and receiving a grade determined by the assessment used in lieu of a final examination.
Credit for a course earned by a student through this process may be used to fulfill a course or course-sequence requirement but not used to determine the student's GPA. The student may not receive credit for a course in the same area but lower in the course sequence.
Application for this is required by May 1 st in the School Counseling office.
High school credit shall be granted in any course to a student enrolled in high school but not enrolled in the course who exhibits a reasonable level of mastery of the course's subject matter as outlined below:
The student will be granted high school credit by attaining a grade of not less than C+ in the final examination in the course.

A final examination is a comprehensive examination, which addresses all components of the course curriculum.
A non-comprehensive examination that is offered during the time set aside for final examinations is not considered a "final examination" for purposes of obtaining credit through the testing process.
No final examination will be created solely for the purpose of providing a student with an opportunity to test out of the course.

If there is no final examination in the course, the student will be granted high school credit by exhibiting that mastery through the basic assessment used in the course, which may consist of a portfolio, performance, paper, project, or presentation.

The course teacher, department chairperson and/or building principal will determine the assessment criteria to determine if the student has exhibited a reasonable level of mastery of the course's subject matter.
A student is eligible to demonstrate mastery of the course's subject matter at the same time that students currently enrolled in the course are required to demonstrate their mastery of the course's subject matter.

Credit earned under this policy section shall be based on a "pass" grade and shall not be included in the computation of the student's grade point average for any purpose.

Credit earned under this policy section shall apply equally to all students and may be counted toward graduation.

Credit earned under this policy section shall be counted toward fulfillment of a requirement for a subject area course.

Credit earned under this policy shall be counted toward fulfillment of a requirement as to course sequence.

Once credit is earned under this policy section, a student may not receive credit thereafter for a course lower in course sequence concerning the same subject area. The Superintendent shall grant a high school student credit in any foreign language not offered by the District providing s/he meets the competency criteria established.
CLICK HERE TO PRINT A FORM
-------------------------------------------------------------------------------------------------------------------------
PERSONAL CURRICULUM
The Personal Curriculum (PC) is a process to modify specific credit requirements and/or content expectations based on the individual learning needs of a student. It is designed to serve students who want to accelerate or go beyond the MMC requirements and students who need to individualize learning requirements to meet the MMC requirements.
Please contact your student's guidance counselor for more information.
Ms. Finnerty (last names A-K)
Mrs. Higgs (last names L-Z)
CLICK HERE TO PRINT A FORM - General Education Students
CLICK HERE TO PRINT A FORM - Special Education Students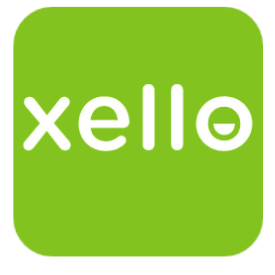 VALUABLE INFORMATIONAL VIDEO
This is a great place to begin your career awareness. Click the icon above, and begin exploring! Ask your school counselor if you have questions.
"MI Apprenticeship, managed by the Workforce Intelligence Network (WIN) and its partners, aims to make apprenticeship work for companies and job-seekers. Whether you're an employer seeking to hire apprentices or a job seeker looking for long-term success, we'll help you navigate the world of registered apprenticeships."
Professional Trade Career information and opportunities
"The need for professional trade talent has never been greater. These highly skilled individuals are in extraordinary demand for careers in healthcare, information technology, advanced manufacturing, construction and automotive.
Professional trades let you leverage your talents, work ethic and know-how to do things that matter. To help design and build our future in jobs that are vital to keeping Michigan healthy, strong and growing. And while these individuals are making a difference in the community, they are also bringing home the kind of paycheck that will make a difference in their lives. Oh yeah, and if you're still not convinced, these careers often require less schooling and less debt than a traditional four-year degree.
To elevate the perception of professional trades and showcase the opportunities in a variety of rewarding careers, Going PRO in Michigan was created. For generations, these types of careers have been treated as inferior. But now, it is time to level the playing field."
Muskegon Made Career Development Partnership Program
"Muskegon Made is a county-wide comprehensive work-based learning system for students in grades K-12. All students in Muskegon County will have access to the same career exposure opportunities. Elements of employability skills are taught to students throughout the system to ensure successful work-based placements that capstone the overall program.
Muskegon Made grows with each and every student. As the students move through grade levels, opportunities for career fairs, job shadows, and talent tours are arranged."
"If you're in the market for a new job, this is the list for you. The Hot Jobs! list can help guide you to new employment in a high-demand career. We've analyzed online job posting data and surveyed employers to create a list of the 100 highest-growing and most in-demand jobs in West Michigan."
CAREER EXPLORATION
Below are a list of informational resources for students exploring workforce occupations.
"The O*NET Program is the nation's primary source of occupational information. Valid data are essential to understanding the rapidly changing nature of work and how it impacts the workforce and U.S. economy. From this information, applications are developed to facilitate the development and maintenance of a skilled workforce.
The Occupational Information Network (O*NET) is developed under the sponsorship of the U.S. Department of Labor/Employment and Training Administration(USDOL/ETA) through a grant to the North Carolina Department of Commerce."
"The OOH can help you find career information on duties, education and training, pay, and outlook for hundreds of occupations."
Occupational Employment Statistics
"The Occupational Employment Statistics (OES) program produces employment and wage estimates annually for over 800 occupations. These estimates are available for the nation as a whole, for individual states, and for metropolitan and nonmetropolitan areas; national occupational estimates for specific industries are also available."
"A source for career exploration, training, and jobs."
---------------------------------------------------------------------------------------------MILITARY INFORMATION
Early College Information
Interested in attending college early? Check out the information below. If you have any questions, please contact Ms. Finnerty.
Dual Enrollment and Early College FAQ
----------------------------------------------------------------------------------------------
DUAL ENROLLMENT
Dual enrollment for FHS is through Muskegon Community College. Click on this link to find the steps and detailed process to become part of the dual enrollment program.
--------------------------------------------------------------------------------------------
College Athlete Information
Click here to watch a very helpful tutorial address what the NCAA Clearinghouse does, and how to register.
What High School Athletes Need to Know About the NCAA Eligibility Center ( VIDEO)
Click here to watch a very helpful tutorial that gives you some ideas on when to register.
When to register for the NCAA clearinghouse and pay money( VIDEO)
NCAA Clearinghouse (website to register)
--------------------------------------------------------------------------------------------
Michigan's Public Four-Year Colleges and Universities
Central Michigan University
Eastern Michigan University
Ferris State University
Grand Valley State University
Lake Superior State University
Michigan State University
Michigan Technological University
Northern Michigan University
Oakland University
Saginaw Valley State University
University of Michigan - Ann Arbor
University of Michigan - Dearborn
University of Michigan - Flint
Wayne State University
Western Michigan University

Michigan's Private Four-Year Colleges and Universities
Adrian College
Albion College
Alma College
Andrews University
Aquinas College - MI
Baker College
Calvin College
College for Creative Studies - College of Art
Cleary College
Concordia University (Ann Arbor)
Cornerstone College
Davenport University
Finlandia University
Grace Christian University
Great Lakes Christian College
Great Lakes Junior College
Hillsdale College
Hope College
Kalamazoo College
Kendall College of Art and Design
Kettering University
Kuyper College
Lawrence Technological University
Madonna University
Marygrove College
Northwood University
Olivet College
Rochester University
Sacred Heart Major Seminary
Siena Heights University
Spring Arbor University
University of Detroit Mercy

Michigan's Community Colleges
Alpena Community College
Bay College
Bay Mills Community College
Charles Stewart Mott Community College
Delta College
Glen Oaks Community College
Gogebic Community College
Grand Rapids Community College
Great Lakes Maritime Academy
Henry Ford College
Jackson College
Kalamazoo Valley Community College
Kellogg Community College
Kirtland Community College
Lake Michigan College
Lansing Community College
Macomb Community College
Mid Michigan Community College
Monroe County Community College
Montcalm Community College
Muskegon Community College
North Central Michigan College
Northwestern Michigan College
Oakland Community College
St. Clair County Community College
Schoolcraft College
Southwestern Michigan College
Washtenaw Community College
Wayne County Community College
West Shore Community College